Mango Butter - Liko Lehua Fruit Butter
Gluten Free
Natural Ingredients
Made with family-farmed fruit
Made in Hawaii
Small Batch
Regular price
Sale price
$10.25 USD
Unit price
per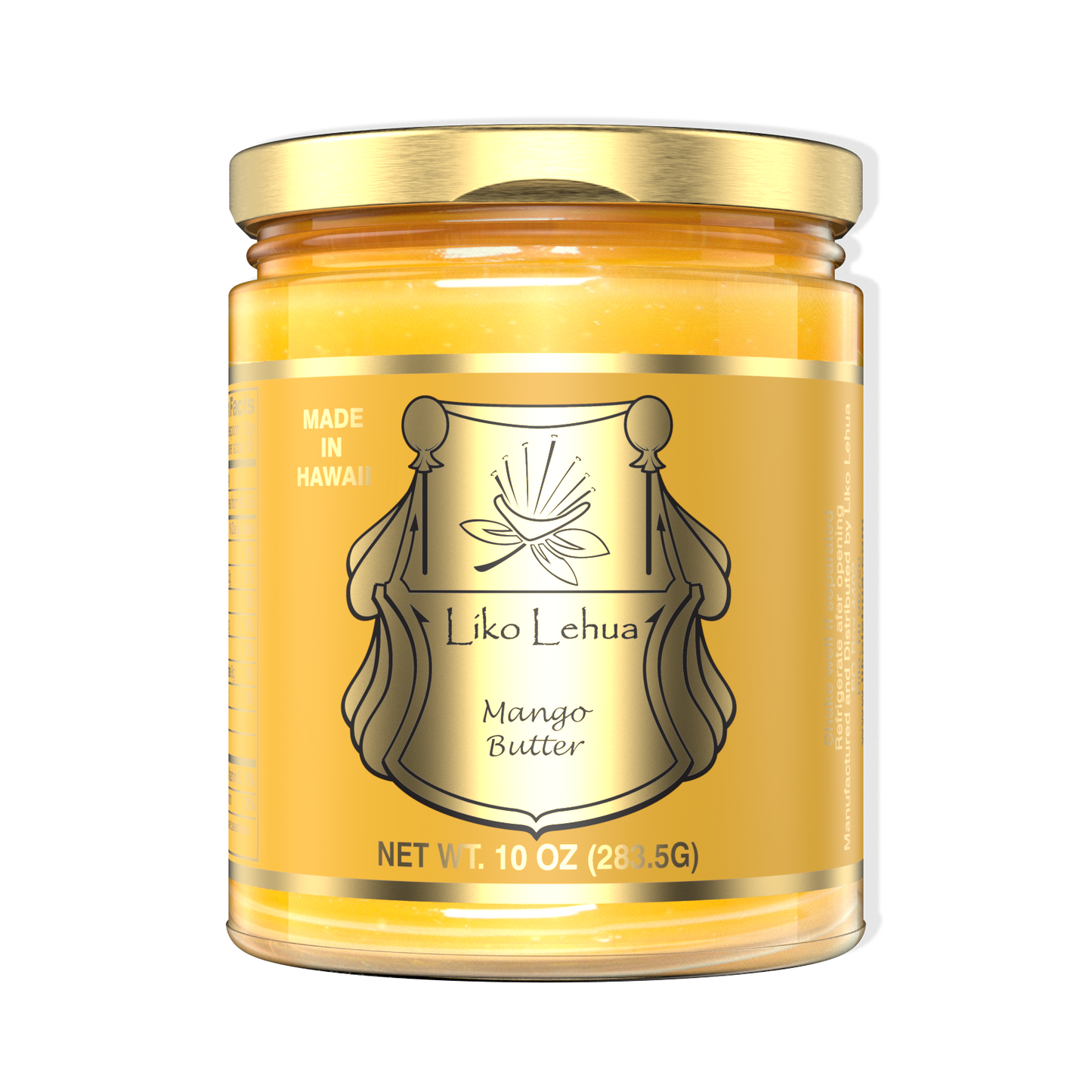 Liko Lehau Mango Butter
Best mango butter ever! Excellent packing and delivery. I ordered some from Amazon and the jars came unprotected, rolling around in the box and damaged. It's best just to go straight to the source! Thank-you.
Mango Butter
Packed well, delicious although melted due to extreme
heat
Mango & Guava butter
Ordered 4 Mango & 5 Guava butter which they shipped to Memphis, TN. The packing of these glass jars was amazing & made it without being broken. Also delicious as usual. I ordered through Liko Lehua instead of having my daughter hunt for these in the store. Mahalo Liko Lehua.
Great taste!
This butter spread tastes great on many baked goods! Whether it be toast, muffin, pastry, waffles, home made bread!!
Great products
We enjoy sharing & eating a most delicious butter from The Big Island.
F.A.Q.s
Liko Lehua Butter is the perfect addition to pancakes, bagels, ice cream, marinades, sauces, cheesecakes, salty or spicy foods and anything breakfast. Use it as a dip. Warm it and pour it on cheesecake and ice cream. Or put it on your partner… don't worry its edible!
Liko Lehua Butters are handcrafted daily using local ingredients to ensure that every jar is ono (delicious). We hand pour, cap and label in small batches to ensure quality, freshness and flavor.
All of our gourmet butters are 18 months shelf stable. If the butter makes it past round one, make sure to store them in the fridge!
If you're on Hawaii Island come and visit our store, Liko Lehua Café or Liko Lehua at the Farm in ʻŌlaʻa.