Gift Set - Liko Lehua Fruit Butter
Gluten Free
Natural Ingredients
Made with family-farmed fruit
Made in Hawaii
Small Batch
Regular price
Sale price
$23.95 USD
Unit price
per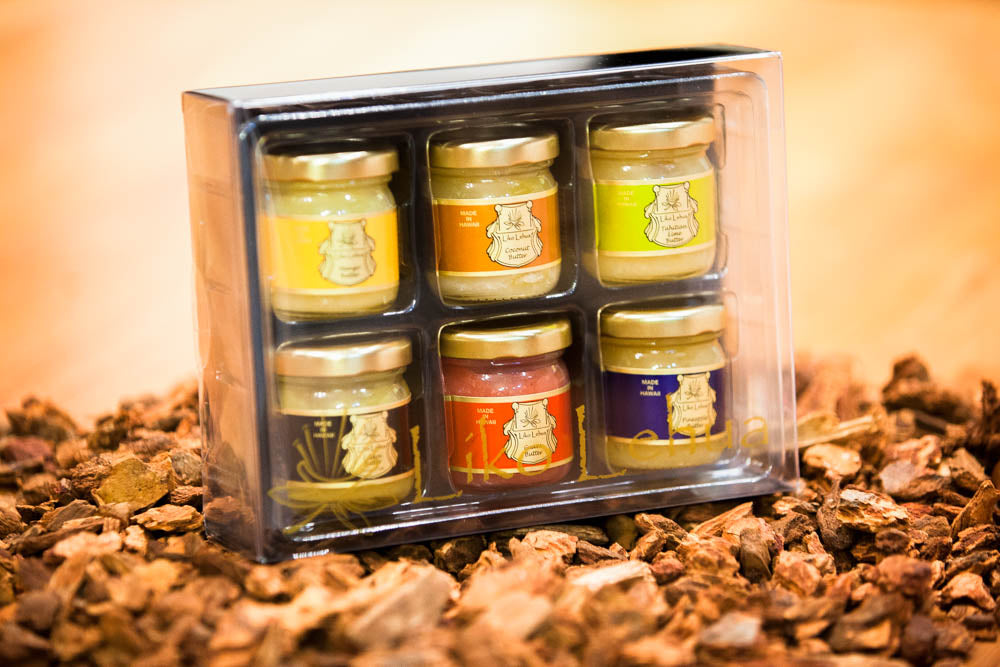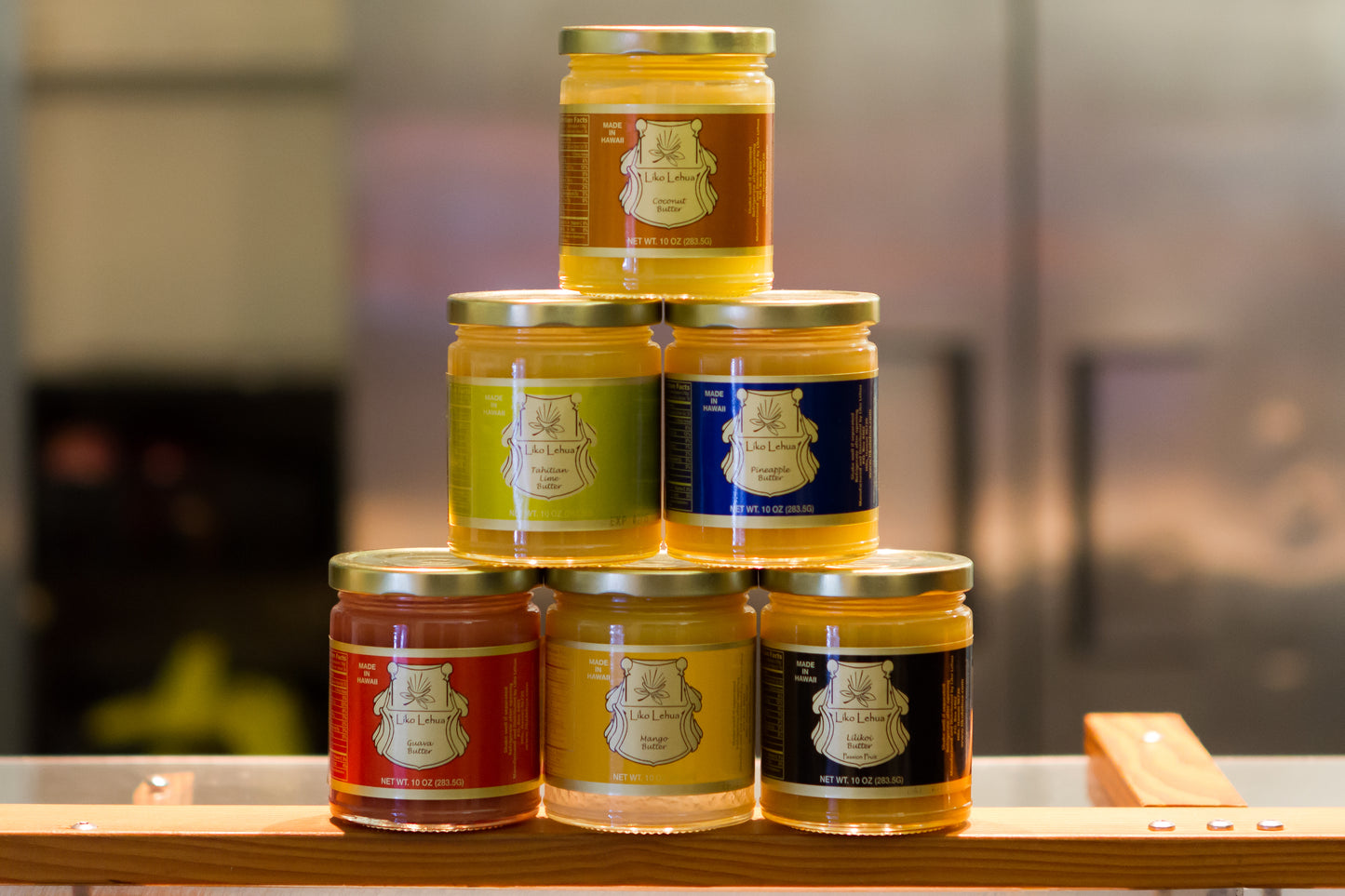 Absolutely wonderful in every way
Amazing Product!
On our last visit to the Big Island, one of the stores had the Liko Lehua Fruit Butter. It tasted amazing and wanted to get some more. Went to the website and decided to order the gift set to get a taste of the other flavors.
Definitely can recommend any and all of their products. Makes whatever you spread their fruit butters on so much better!
Quick shipping and tasty items. Much Aloha Liko Lehua Fruit Butter!
Silky delicious!
I stumbled onto Liko Lehua Fruit Butter by chance while reading an article about authentic Hawaiian products, made by native Hawaiian artisans, so I decided to give it a try. With the creamy texture of a spun honey, but in uniquely tropical flavors, this is the new go to. I'm sure I'll use it as a topping for pancakes, toast and crepes, but the real fun is in finding even more innovative ways to use it. Thank you for this delicious treat and all that you do.
Love love love
So delicious, the best I've ever had.
Great gift
Very excited to pass this along as a gift for christmas. Arrived safely (Canada). Wish we had bought more! Thanks for the speedy delivery.
F.A.Q.s
Liko Lehua Butter is the perfect addition to pancakes, bagels, ice cream, marinades, sauces, cheesecakes, salty or spicy foods and anything breakfast. Use it as a dip. Warm it and pour it on cheesecake and ice cream. Or put it on your partner… don't worry its edible!
Liko Lehua Butters are handcrafted daily using local ingredients to ensure that every jar is ono (delicious). We hand pour, cap and label in small batches to ensure quality, freshness and flavor.
All of our gourmet butters are 18 months shelf stable. If the butter makes it past round one, make sure to store them in the fridge!
If you're on Hawaii Island come and visit our store, Liko Lehua Café or Liko Lehua at the Farm in ʻŌlaʻa.