The heavily anticipated holiday favorite of Liko Lehua fans -A festive combination of fresh vanilla, our farm-cultivated honey, and holiday spices. Spread it onto freshly baked bread on cold winter days, pour onto ice cream, or mix with fresh Granny Smith Apple slices to make your own Apple Pie!
Regular price
Sale price
$10.80 USD
Unit price
per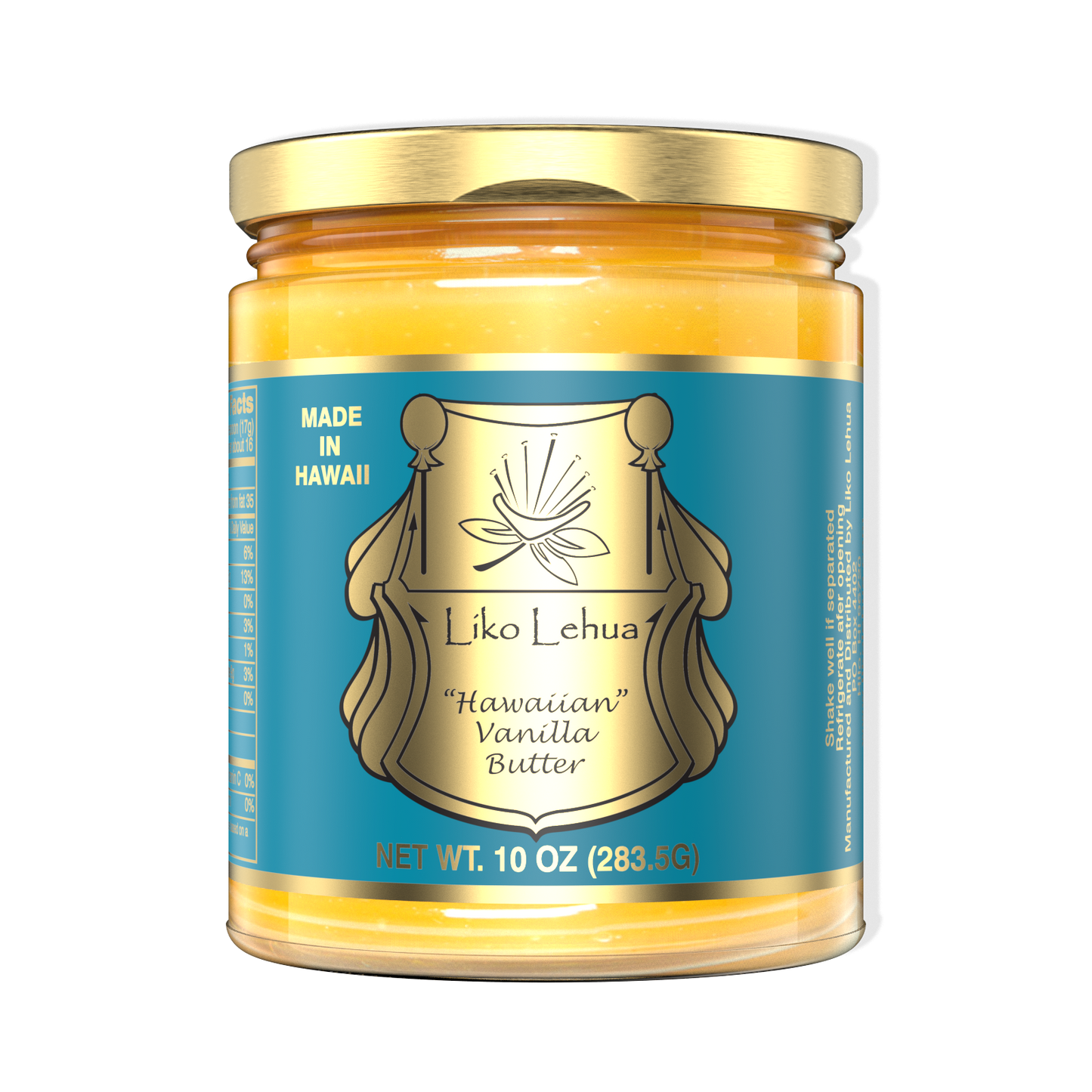 The best!
I've tried other coconut butters. This coconut butter is truly the best in taste, consistency and loved by everyone I give to as gift.
A new favorite!
The vanilla butter is a new favorite ( still love the others, too). Keep them coming, Tim
F.A.Q.s
Liko Lehua Butter is the perfect addition to pancakes, bagels, ice cream, marinades, sauces, cheesecakes, salty or spicy foods and anything breakfast. Use it as a dip. Warm it and pour it on cheesecake and ice cream. Or put it on your partner… don't worry its edible!
Liko Lehua Butters are handcrafted daily using local ingredients to ensure that every jar is ono (delicious). We hand pour, cap and label in small batches to ensure quality, freshness and flavor.
All of our gourmet butters are 18 months shelf stable. If the butter makes it past round one, make sure to store them in the fridge!
If you're on Hawaii Island come and visit our store, Liko Lehua Café or Liko Lehua at the Farm in ʻŌlaʻa.